All of that and more -- all under one roof.
LV Adhesive specializes in creative solutions to unique and complex production challenges. Our production capacity and passion for execution excellence has made us the go-to resource for the printing, paper, design, and display communities.
Think it can't be done, or not sure how? Give us a call!
Custom pressure-sensitizing

Huge Inventory of pressure-sensitive papers

Full range of expert converting, finishing & fulfillment services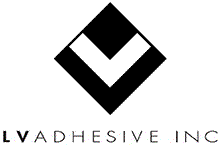 ​Got a job that demands creative problem solving? That's what we do.
Skilled and dedicated people, spectacular selection, and the ability to serve as a one-stop converting/finishing shop: That's what makes us (s)tick.
People who go beyond customer service
​
At LV Adhesive, we believe in more than "great customer service." Commitment and accountability are our cornerstone ideals. We understand the incredibly high standards our customers hold themselves and their work to, and we deliver that time and time again.
Our people bring years of experience to every project -- not just the technical excellence you'd expect, but a deep and intuitive understanding of the creative process, and the pivotal role we play in bringing to life every detail that defines a unique vision.
Comprehensive Selection
​
If you're looking for something unusual or different, we're your source. LV Adhesive's selection is unsurpassed. If you need a large quantity quickly, there's no worry and no wait -- we've got it on hand. Our comprehensive new facility is fully stocked with an impressive variety of pressure-sensitive paper, subtrates, and products in a full range of sheet sizes and styles. Beyond the basics, we stock a huge supply of unusual items like pressure-sensitive card stock, static-cling vinyl, colored sheets and more. Click here to see what we carry.
And, you buy only what you need --we have no minimum order requirements. The best part is, you can get it fast -- 90% of all stock orders are fulfilled within 24 hours.
End-to-end capacity & resources...under one roof
We're your one-stop shop for a full range of converting, finishing and fulfillment services. No more time and resources spent sending pieces around to different providers --
LV Adhesive has the experience, expertise, capacity and machinery on hand to deliver finished products and projects. Click here to read more about all the services we can deliver.
For more on the machinery we have on site, click here.
We invite you to give us the details of your project, no matter how complicated a process it may seem. We'll show you how we can get it done quickly and with unmatched expertise.