All of that and more -- all under one roof.
LV Adhesive specializes in creative solutions to unique and complex production challenges. Our production capacity and passion for execution excellence has made us the go-to resource for the printing, paper, design, and display communities.
Think it can't be done, or not sure how? Give us a call!
Custom pressure-sensitizing

Huge Inventory of pressure-sensitive papers

Full range of expert converting, finishing & fulfillment services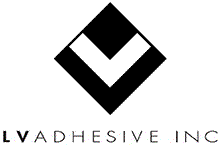 Our state-of-the-art facility houses an impressive array of equipment that makes it possible for LV Adhesive to offer an end-to-end range of custom pressure sensitizing, converting, finishing and fulfillment services.

1- Polar 54" cutting machine
1- Prism 42" cutting machine
2- Seybold Citation 42" cutting machines
1- Seybold Citation 46" cutting machine
1- Lawson 52" cutting machine
1- Michael miracle 24" cutter
9- Tape service 44" stik-it transfer tape machines
1- Automatic feed 3M/Straub transfer tape machine
1- Excalibur 28 X 41 foil stamping, die cutting & embossing press
3- Thompson 28 X 41 die cutting presses
1- Thompson 23 X 29 die cutting press
3- Kluge 14 X 20 foil stamping, die cutting & embossing presses
1- Chandler & Price 14 X 20 foil stamping, die cutting & embossing press
4- Kluge 12 X 18 foil stamping, die cutting & embossing presses
3- Miehle vertical 12 X 18 die cutting and letter presses
1- Chandler & Price 9 X 12 die cutting press
1- Brackett 19" padding machine
1- Dick Moll automatic folder/gluing machine for pocket folders
1- MBO 26" folding machine with right angle attachment
2- Potdevin 32" mounting machines
1-10 ton squeeze press
1- Pro-fold automatic wafer sealing and labeling machine
5- LV 32" custom pressure-sensitizing machines
1- LV 40" custom pressure-sensitizing machine
1- US Paper Counters automatic paper counting machine
1- Shanklin 14 X 20 automatic shrink wrapping machine
1- Shanklin 20 X 30 semi-automatic shrink wrapping machine
2- Better Packaging 17 X 26 hot knife shrink wrapping machines
1- Better Packaging 15 X 21 all in one shrink wrapping machine
1- Beseler 28 X 40 shrink wrapping machine
1- Southworth automatic round cornering machine
1- Challenge automatic round cornering machine
1- Pierce 36" slitomatic splitting machine
4- Pierce 30" slitomatic splitting machines
2- Challenge single head drills
2- Challenge 5 head drills
1- Pace maker bagger
1- Didde Gatherall 16 pocket collating machine with single head stitcher
1- Standard & Bourg 30 pocket collating machine with 3 head stitcher, folder and stacker
2- Bostitch 3 head stitchers
1- Bostitch 2 head stitcher
1- Bostitch single head stitcher
1- Rhino Tuff punching machine
3- Potdevin edge gluers
1- Harland Phoenix versa clip machine
1- Brackett stripping machine