All of that and more -- all under one roof.
LV Adhesive specializes in creative solutions to unique and complex production challenges. Our production capacity and passion for execution excellence has made us the go-to resource for the printing, paper, design, and display communities.
Think it can't be done, or not sure how? Give us a call!
Custom pressure-sensitizing

Huge Inventory of pressure-sensitive papers

Full range of expert converting, finishing & fulfillment services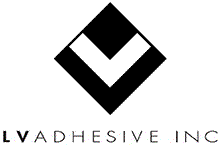 A family-owned business since its founding in 1977, LV Adhesive was the first company in the country to specialize in pressure-sensitive paper, products and services. In fact, we introduced the process of custom pressure-sensitizing.

It was the beginning of a long line of innovation and services expansion, inspired by customer needs. That's why we not only offer the widest range of pressure-sensitive papers, substrates and products around, we also provide a full range of custom converting and finishing services unmatched in the industry. Consistently meeting and exceeding customer expectations is the reason we've become the go-to resource for printers, paper merchants, designers, ad agencies, display professionals and more.

We handle all of this at our state-of-the-art, spacious facility across the river from New York City, in Carlstadt, NJ, which is outfitted with an incredibly broad array of machinery that enables us to provide a wide range of specialty services.
​
"Finding a way" is in our DNA - that's why finding creative solutions to complex production problems is really what we're all about.
Click here to learn more about what makes LV Adhesive special.
Our hands-on team includes experienced production specialists, skilled craftspeople and dedicated account service professionals who work together to deliver on time, on budget, and with unmatched excellence.