All of that and more -- all under one roof.
LV Adhesive specializes in creative solutions to unique and complex production challenges. Our production capacity and passion for execution excellence has made us the go-to resource for the printing, paper, design, and display communities.
Think it can't be done, or not sure how? Give us a call!
Custom pressure-sensitizing

Huge Inventory of pressure-sensitive papers

Full range of expert converting, finishing & fulfillment services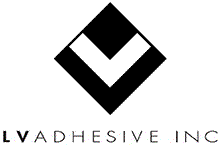 LV entered into an exclusive relationship and production sharing operation with Bergazyn in 2003. Bergazyn was one of the first companies to specialize in Foil Stamping and Die Cutting and our relationship with Bergazyn brought this experience, expertise and capacity in-house.
Since then, our capacities in Foil Stamping and Die Cutting have grown even more. Synergy with this capacity, as well as our other conversion, finishing and fulfillment services, enables us to handle multi-step production in-house, making us highly efficient and economical. Click here to see our entire listing of conversion, finishing, and fulfillment services.